◀
How to import a userstyle
Click here

and scroll to chapter 3.1 if you do not have a userstyle yet and want to make one.
This tutorial assumes you already have a userstyle installed in your browser.
Notice: userstyles.org currently produces very buggy output when you upload a file as a background. Make sure you upload an URL!

Importing
Step 1: Open Chrome or Firefox and click on the Stylish/Stylus icon in the add-on bar.
Step 2: Click on 'installed'.
Step 3: Locate your userstyle (usually 'HG Customizer') and click the edit button.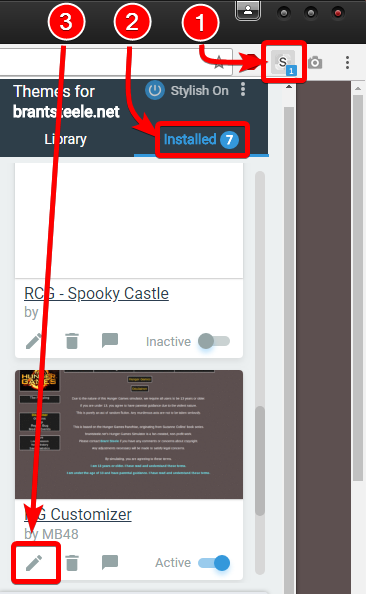 Step 4: Click on 'Export'.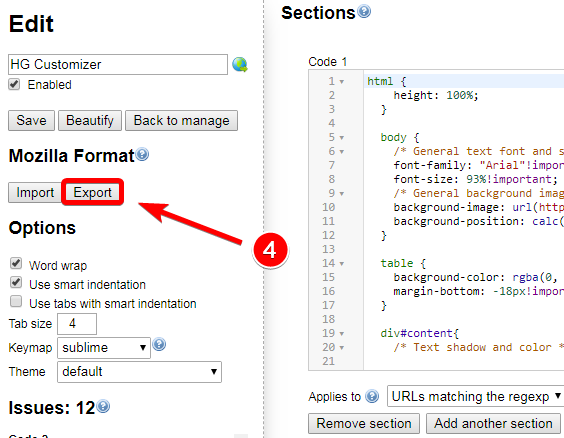 Step 5: Copy everything from the export window.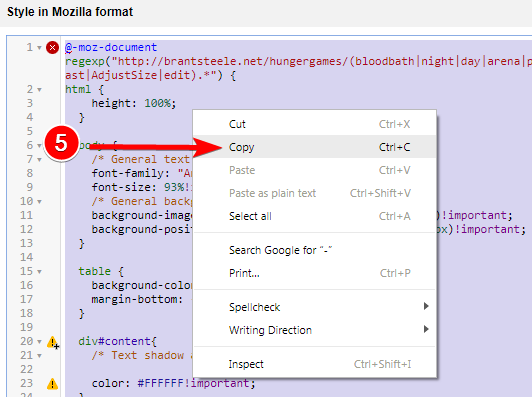 Step 6: Switch to AutoCropper's Style tab and click Add.
Step 7: Paste the copied CSS into the newly opened window.
Step 8: Click 'Add Style'.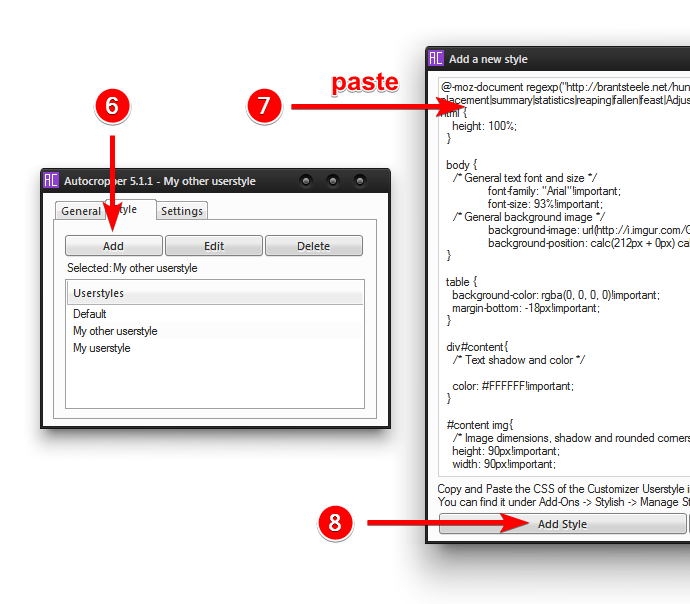 Enter a name for your userstyle and press OK.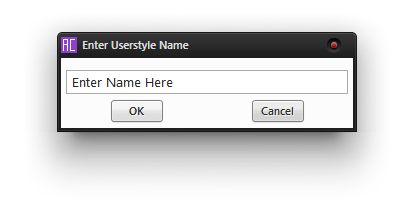 Step 9: Doubleclick your newly added style to activate it.